Green Homes Voucher – Your Local Specialist

Thank you for visiting, due to the large number of enquiries for the Green Homes Voucher Scheme, we are handling all enquiries on a priority basis.
Please complete the form below and we will be back in touch to identify whether the measure is appropriate for your needs and to arrange a quotation and / or a site visit. Many Thanks
Update: 04/01/2021 Unfortunately due to the Coronavirus Restrictions we are only able to provided services to WR, HR, GL, and certain selected B, CV, and DY postcodes.
Furthermore due to the high demand we are only likely to be able to help you at this time if you are on oil, lpg or direct electric or have no central heating.
Accordingly if you are on mains gas, then your enquiry will be archived until we have resources available.
Whilst the country is in lockdown/stay at home measures, we will not be conducting new site visits or surveys save for servicing our existing customers.
To see what the current measure are in place for your area, please visit: Check Your Postcode
BEFORE you select any primary measure READ THIS : Fabric First
BEFORE you select Solar Thermal as a primary measure READ THIS: Solar Thermal – Does it Add Up?
At Worcester Renewables, we specialise in renewable energy and energy saving projects for both Domestic, Commercial and Community projects.
Our clients are typically Self or Custom Builders, Farmers, Businesses, Retail Stores, and Supermarkets,
We provide solutions for both Energy Generation, Heat Generation and Cooling, and Energy Saving, including: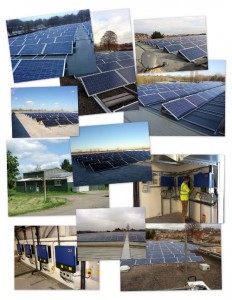 Energy Generation:
Solar PV, Solar Thermal, Wind, Micro-Hydro Power and Micro CHP (Combined Heat and Power)
Heating and Cooling:
Ground Source Heat Pumps (GSHP), Air Source Heat Pumps (ASHP), Solar Thermal, Biomass Boilers (Wood Chip, Log) and Air- Air Heat Pumps for Heating and Cooling
Energy Saving
Underfloor Heating, Mechanical Ventilation and Heat Recovery (MVHR), Web Control, LED Lighting, Power (Voltage) Optimisation
ImmerSun– Use all the on site generated electricity you can from your Solar PV or Wind generator
Want more information or just to discuss the options?
Find out more information about whether a renewable heneting or emergy solution could be right for you click here: Renewable Solutions
Call us on 01386 871490 or fill in the form here